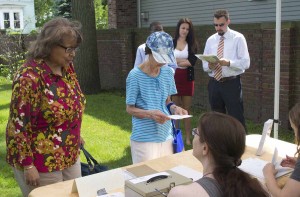 Volunteers play a range of vital roles at the Royall House and Slave Quarters.
Volunteering offers an opportunity to help advance the understanding of critical issues in New England history and preserve a unique historic site.  It also offers a chance to join an engaged group of individuals who share an interest in history and a commitment to the community.
We hope you will consider donating your time and talents.  We have volunteer opportunities to fit a variety of needs and schedules.
To inquire about becoming a volunteer, contact us.