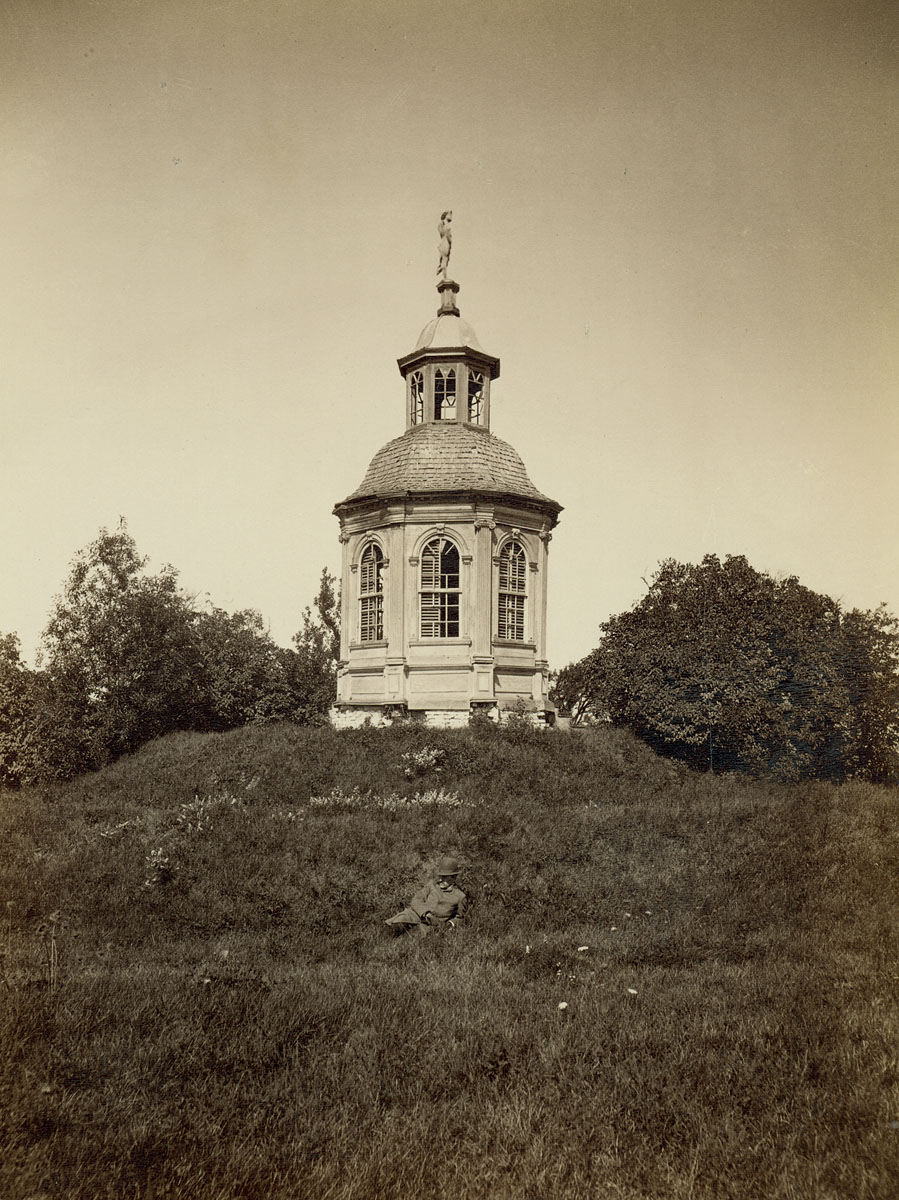 "Beyond the flower garden was an extensive fruit orchard with many hundreds of trees, in thecenter of which, on a double-terraced mound, stood the summer house, an octagonal structure of no mean design, with its Ionic columns, arched windows and carvings.  Its lantern-shaped roof and eight more glass windows were surmounted by a carved figure representing Winged Mercury, which served as a weather-vane."
– excerpted from "The history of the Royall house and its occupants" by George S.T. Fuller, read before the Medford Historical Society on March 15, 1926.
As the structure is not mentioned in Isaac Royall, Sr.'s 1739 probate inventory, we assume his son, Isaac Royall, Jr, constructed it after that date. The Garden or Summer House was demolished in 1887.  One panel remains on the Royall House & Slave Quarters property, and the Mercury statue is now is now on display in the Slave Quarters as a part of the Landscape Exhibit.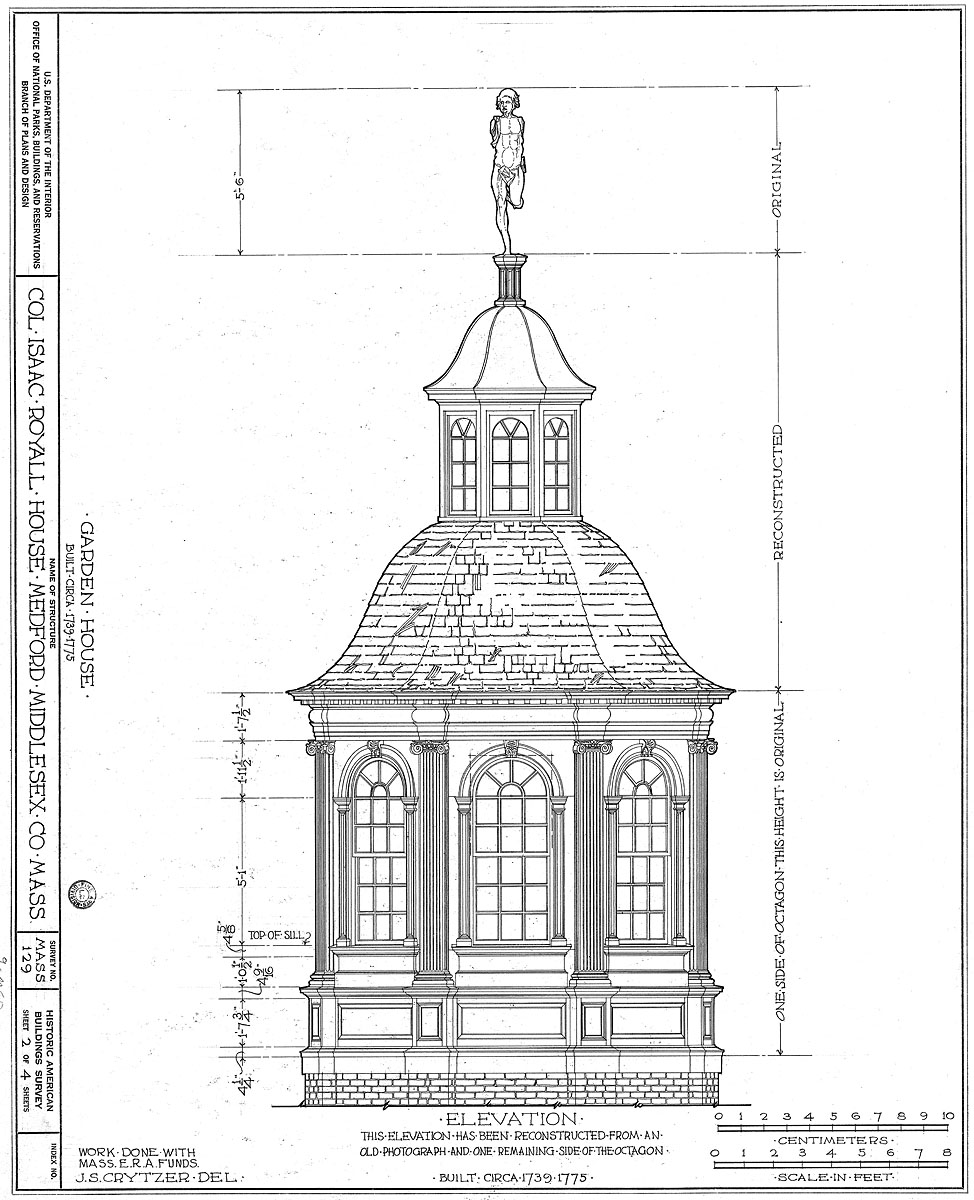 Medford resident Jacob S. Crytzer made this architectural drawing of the Garden House in 1935 (left), reconstructing its design from an 1880s photograph and the remaining arch.  The drawing is now part of the Historic American Buildings Survey collection in the Library of Congress.
The Historic American Buildings Survey began during the Great Depression in 1933, when the National Park Service hired 1,000 out-of-work architects to spend ten weeks documenting "America's antique buildings."  Congress formally authorized HABS as part of the Historic Sites Act of 1935. The resulting architectural plans the Summer House can be viewed here.