New "Enslavement to Freedom" Exhibition
At our June 16, 2017 "Evening for Education" we officially opened our museum's new Enslavement to Freedom in Early Massachusetts exhibition. This two-part exhibit details the lives of enslaved residents on our site and highlights the events and issues that led to the end of slavery in Massachusetts.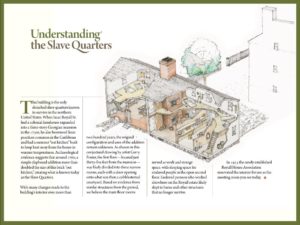 Informational panels in the Slave Quarters include the names of those enslaved here, a conjectural drawing of the building's likely eighteenth-century configuration and use (pictured left), and an introduction to Belinda Sutton and her petitions for a pension from the estate of her former slaveholder.
The Meanings of Freedom exhibit in the Royall mansion uses quotations from eighteenth-century Massachusetts residents to explore the parallel movements for independence from British control and the abolition of chattel slavery in the state.
This exhibition was generously supported by the Massachusetts Cultural Council, the Society of Colonial Wars in the Commonwealth of Massachusetts, and the General Society of Colonial Wars.
We offer sincere special thanks to Michael Mauceri, emdesign, for graphic design services, and to A.J. Hubbard & Sons, Medford, for their donation of a rug for the exhibit space in the mansion.
"Digging for History"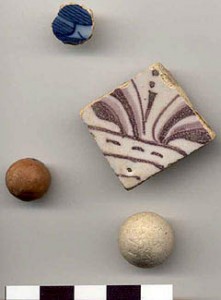 This exhibit features a selection of the more than 65,000 objects and fragments that were recovered from the Royall House grounds, some 5,000 of them from the pre-Revolutionary era.  The objects on display range from porcelain chocolate cups to milkpans and gaming pieces made from broken shards of tile.  They shed light on the vastly different experiences of the two groups who lived on the estate.
"Learning from the Landscape"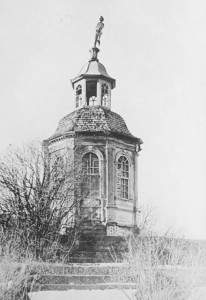 This exhibit investigates the different functions the property fulfilled during the period of the Royalls' ownership.  The objects on display include one of the museum's great treasures, a carved statue of Mercury, the Roman god of commerce, which once topped the bell-shaped cupola of the estate's summer house.  The rare eighteenth-century lawn roller on view evokes the labor required to maintain the elegant gardens.