Unless otherwise noted, all lectures and book talks are held in the Slave Quarters located at 15 George Street in Medford, Massachusetts. Visit our Directions and Map page for more information. 
For regular public programs, admission is free for members, free for two guests per EBT card, and $10 for non-members. Tickets are available for purchase at the door unless otherwise noted. 
PLEASE NOTE: In light of public health concerns due to Covid-19, our board of directors has made the difficult decision to cancel our museum's on-site programs and group tours, and remain closed to the public until further notice. 
We hope you will engage with us on social media, attend one of our virtual programs, or sign up for our e-newsletter, and we look forward to seeing you all again when we reopen.
Open Position: Part-Time Administrative Assistant
The Royall House and Slave Quarters is seeking a part-time Administrative Assistant to provide administrative and scheduling support for Executive Director, Kyera Singleton.
Based in Medford, Mass., the Royall House and Slave Quarters is a museum and historic site that tells the story of slavery in the Northern United States, the conflicting meanings of freedom in America, and their impact on racial injustice today.
This position requires excellent interpersonal and communications skills and the ability to manage competing demands, deadlines, and calendars.
Reporting to the Executive Director, the Administrative Assistant can expect to: 
Provide administrative, programmatic, and organizational support to the Executive Director, such as drafting and editing correspondence to the community and tracking follow-up action steps.
Maintain the calendar for the Royall House and Slave Quarters. Schedule and manage logistics for virtual meetings, prepare agendas and meeting materials, and attend occasional meetings to take internal minutes.
Maintain the Executive Director's calendar, including scheduling support for speaking and tour requests.
Assist with picking up and processing all mail.
Accurately enter donation and membership gifts into the database. Assist with solicitation and acknowledgment emails and mailings as needed.
Support scheduling and coordination of volunteer committee meetings and activities such as grounds maintenance
Other administrative support as assigned.
The ideal candidate will have: 
Experience working in an administrative role in a non-profit, museum, community organization, or college/university.
Experience working with and coordinating volunteers.
Experience managing complex schedules and/or supporting executive staff and working with confidential information.
Customer service skills and comfort with written and verbal communication.
Cultural competency and a commitment to social and racial justice.
A positive, pro-active, and flexible attitude.
Comfort with technology and time management skills to work independently and remotely.
This role will begin at 6-8 hours per week; $17 per hour; flexible schedule. Possibility of expansion to additional hours as needs grow. It is primarily remote, but limited work at our site at 15 George St, Medford, Mass. will be expected as safety protocols allow.
To be considered, please send resume and letter of interest to board@royallhouse.org.
Racial Inequality and Housing Instability in Boston: Past, Present, and Future
Tuesday, April 20, 2021 at 4:00 PM EST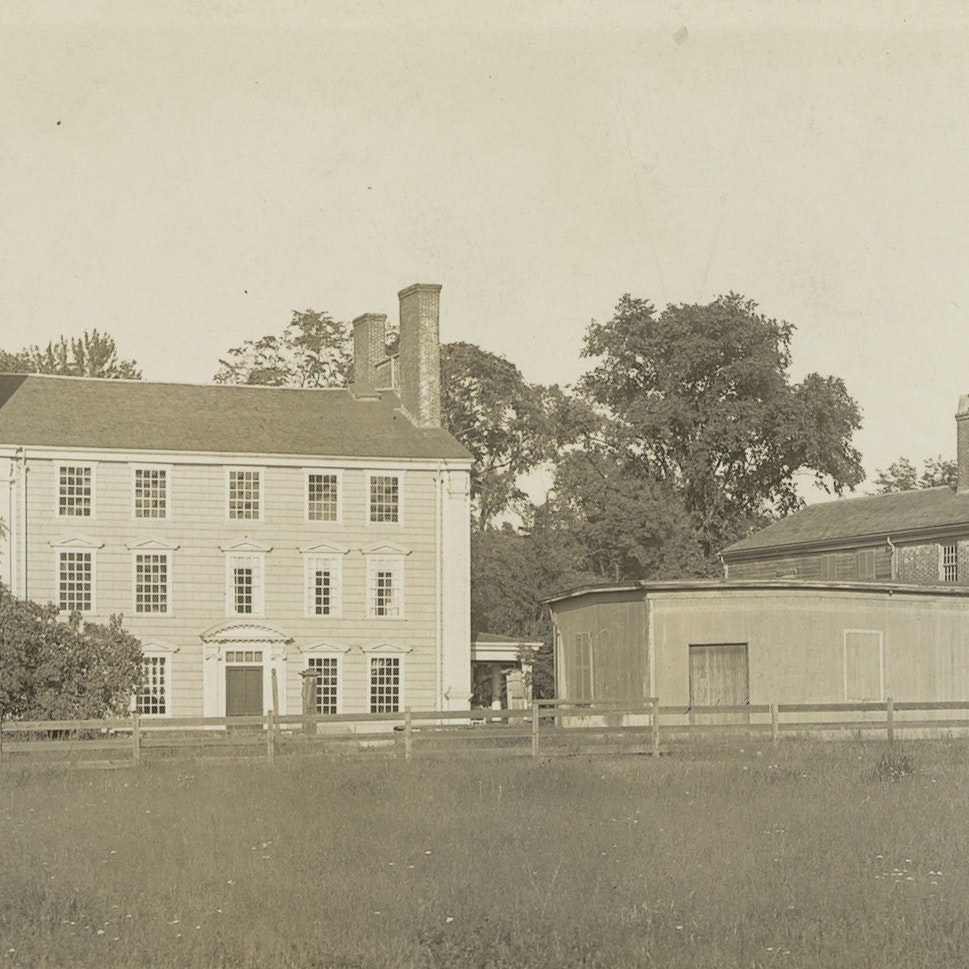 This program is presented as part of the presidential initiative on Harvard and the Legacy of Slavery, a University-wide effort housed at Harvard Radcliffe Institute, and in collaboration with the Harvard Radcliffe Institute. 
Millions of Americans have long struggled to pay for housing, with communities of color additionally burdened by housing discrimination and historical race-based policies, such as legalized segregation, redlining, and mortgage discrimination. In the face of the COVID-19 pandemic and the subsequent economic crisis, the federal government instituted a moratorium on evictions that is currently set to expire on March 31, 2021. Despite this, the continuing public health emergency has exacerbated the national housing affordability crisis for people of color, who are more likely to have lost jobs and fall behind on housing payments as a result.
Our panel of experts will explore these issues as they relate to Greater Boston, as well as the long history of community activism in the area. Join us as we consider solutions for a more equitable future of safe, stable, and affordable housing for all.
Panelists:
Tatiana Cruz, assistant professor of American history, Lesley University
Lydia Edwards, Boston city councilor, District 1
Lisa Owens, executive director, the Hyams Foundation
Moderated by Chris Herbert, managing director, Harvard Joint Center for Housing Studies
How to Participate: This program is free and open to the public. To view this event online, please register via Zoom.

Campaign Update from our Executive Director: Slave Quarters Preservation
We Did It!
When our campaign began, we were in the midst of what seemed like an impossible situation. We had to figure out how to finance the cost of unexpected and emergency repairs to the Slave Quarters while navigating the financial burden of closing our museum as a result of COVID-19.
As we often do at the RH&SQ, we turned to our community and asked for help. And, in our time of need, you all not only showed up but also you showed out! We have raised over $38,000 during the course of our campaign due to your generosity.
Because of your donations, our contractors are in the process of making the repairs to the Slave Quarters. The additional money we raised throughout the campaign will help us cover our operational costs, invest in technology for virtual programming, and bolster our programs on the legacies of enslavement today.
Although our campaign ends tonight, this is not a goodbye. We hope you will stay in touch with us on social media. And, if you want to keep up to date with our museum and our virtual programming for the Fall, please subscribe to our monthly e-newsletter.
With your support, we made the impossible, possible. Thank you from everyone at the RH&SQ. We are lucky to have you on our team!
All the best,
Kyera Singleton
Museums are not Neutral
As people across the world take to the streets to protest the police killings of Breonna Taylor in Louisville, George Floyd in Minneapolis, and Tony McDade in Tallahassee, we have a responsibility to speak out.
We are committed to telling the history of slavery and freedom while highlighting how the legacy of enslavement creates systemic inequalities today. Thus, we stand in solidarity with the protesters bravely fighting against police violence and demanding justice, accountability, and a transformation of policies that sustain racial and economic inequalities.
Our job is not only to listen, but also to uplift and amplify the history and voices of Black people locally, nationally, and globally in the struggle for freedom.
Museums are not Neutral. Black Lives Matter.