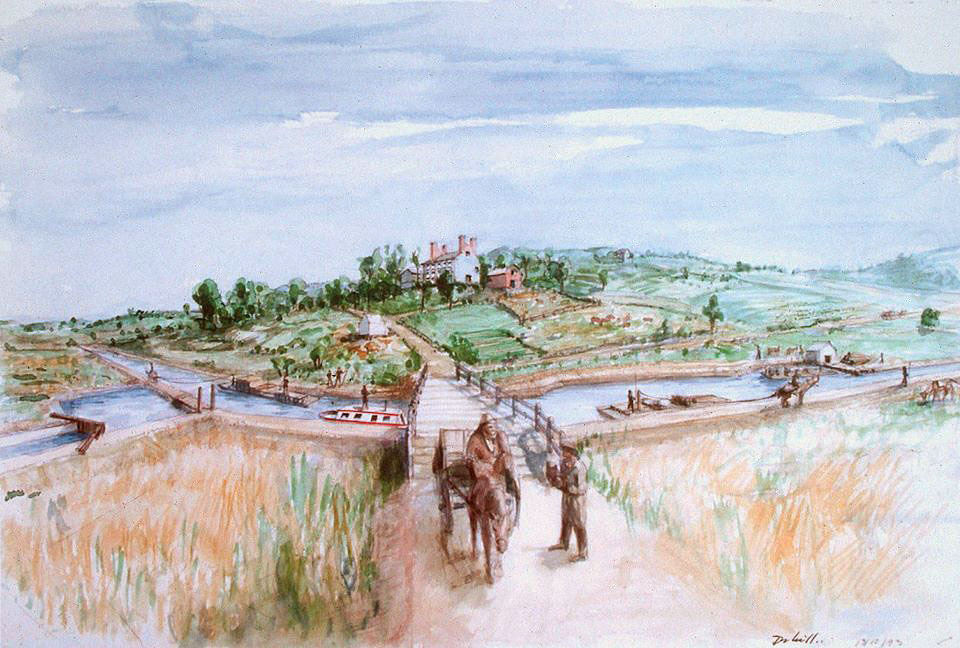 In 1732 Isaac Royall Sr. purchased 504 acres of land in what was then Charlestown.* This prominent estate was visible from several points along the well-traveled Mystic River and straddled a major thoroughfare linking Boston with towns to the north. After five years of construction and landscaping, the Royalls moved to their new home from their sugar plantation in Antigua.
They brought with them twenty-seven enslaved Africans whose labor was essential to maintaining the estate. An elm-lined drive led to the imposing neoclassical mansion at the heart of the transformed property. While most eighteenth-century New Englanders relied upon their land for food, the Royall estate featured ornamental plantings and well tended lawns in addition to orchards and pastures for sheep and cattle.
Within a walled garden, an octagonal summer house stood some 25 feet high on a double-terraced mound, aligned on an axis with the main doors of the mansion. A carved wooden statue of winged Mercury, the Roman god of commerce, topped its bell-shaped cupola.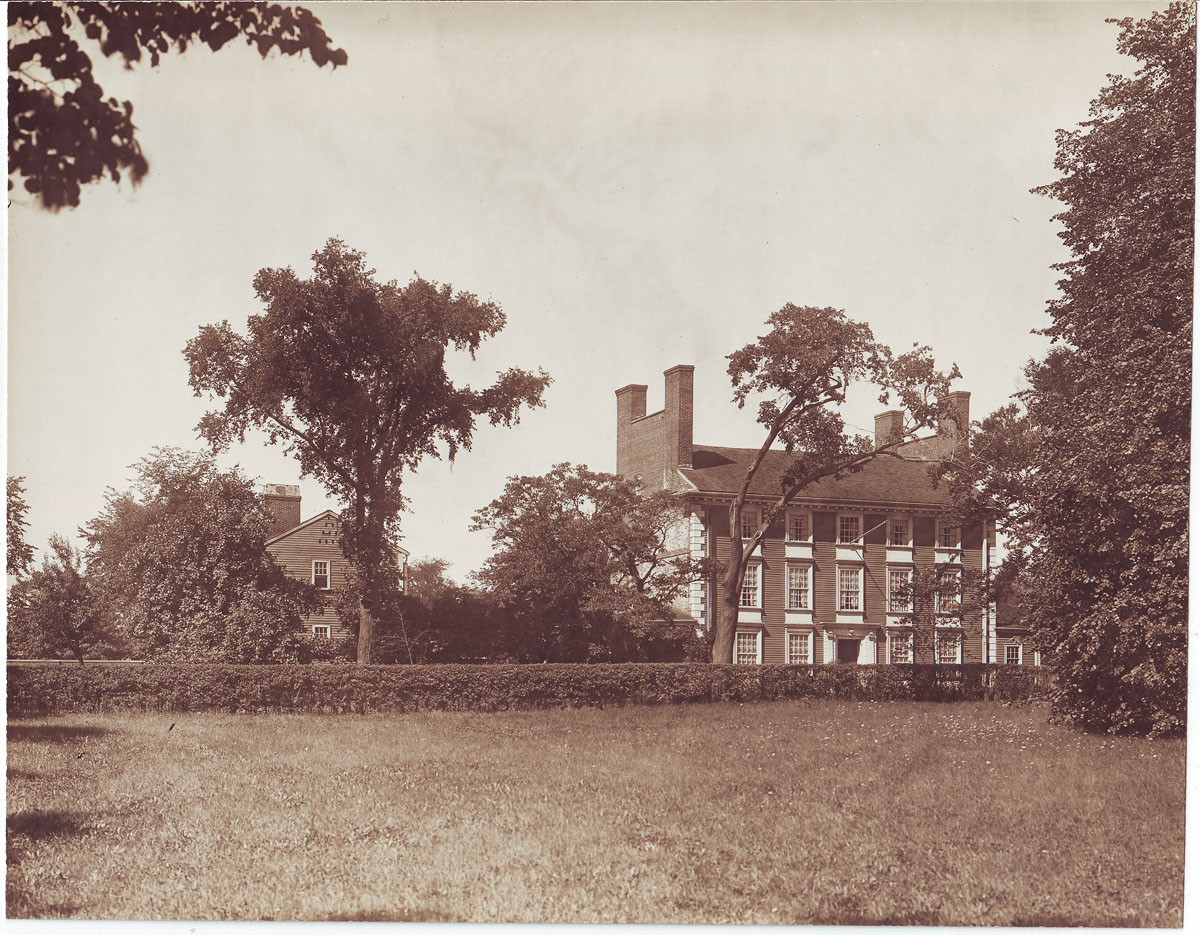 In 1750 a traveler described "a fine country seat belonging to Mr. Isaac Royall, being one of the grandest in North America." This carefully constructed landscape was designed both to impress and to illustrate the imposition of man's will upon nature. The opulent display demonstrated the family's rise in fortune and status from indentured servants to wealthy landowners in two generations. An intentional and highly visible separation in the use of space on the property reinforced the racial and class differences between its two populations.
Adjacent to the mansion was a brick Out Kitchen, enlarged years later to provide living space for enslaved Africans. Archaeology has shown that the work yards behind the slave quarters were primarily utilitarian. Despite its proximity to the house, this area was out of sight and offered some respite from labor and surveillance. Artifacts unearthed from these unobserved spaces also reflect leisure time activities and testify to the spiritual and family lives of the enslaved residents.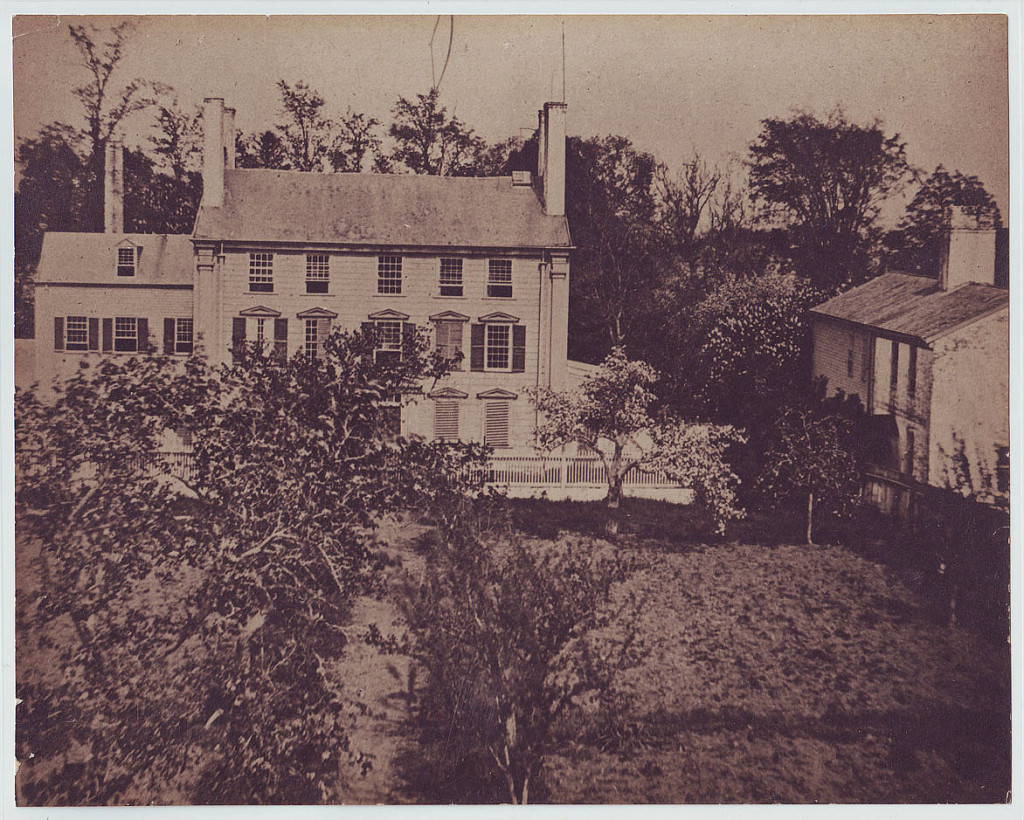 *For a more complete history of the landscape and the surrounding environs, which includes its ownership prior to the Royalls' arrival, see George S.T. Fuller's The history of the Royall house and its occupants. The paper was originally read before Medford Historical Society, March 15, 1926.