Individual support makes it possible for the Royall House and Slave Quarters to preserve two historically and architecturally significant buildings, teach school children about an important period in American history, inform the general public on the subject of northern colonial slavery, and inspire and entertain with thought-provoking public programs.
Join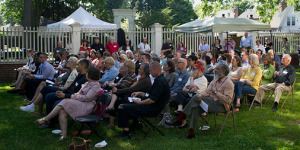 Members provide the Royall House and Slave Quarters with critical support for museum operations and special projects. Members receive free admission to the museum, free or discounted admission to most programs, and a subscription to our informative newsletter.  We encourage you to join as an individual or family member. Please visit our Join page to become a member.
Volunteer
Volunteers play a range of vital roles at the museum, from supporting outreach efforts to maintaining the historic landscape around the mansion house and slave quarters.  We also welcome donations to support our ongoing programs and important initiatives in education, interpretation, and preservation. Please visit our Volunteer page to learn more about volunteering opportunities.
Donate
The Royall House and Slave Quarters is a unique historic site.  With your help we will ensure its future as a resource for the local community, the region, and beyond. Please visit our Donate page to make a tax-deductible contribution.
Preserving Our History
During recent routine building maintenance, our preservation carpenter uncovered significant deterioration in a section of the Slave Quarters structure. We need your help. In addition to the challenge of meeting our normal operating expenses during the pandemic, we must make these repairs as soon as possible in order to ensure the continued stability of the structure.
Our Story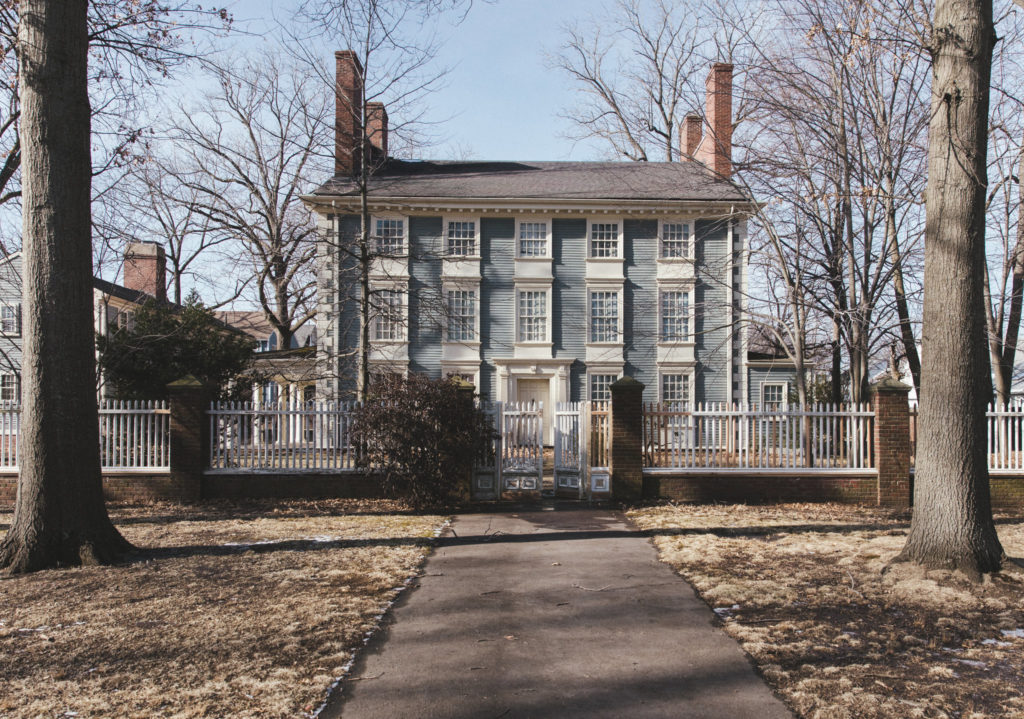 We are currently in the midst of two pandemics, "COVID-19 and the chronic problem of racism and police violence," both of which disproportionately affect Black communities. As a center for difficult conversations about slavery in Boston and nationally, the Royall House and Slave Quarters upends the myth that slavery was "a Southern problem." We explore its vital impact on the Northern landscape and economy, and we strive to serve as leaders in conversations on how the systemic inequality we see today is rooted in the legacy of slavery.
Our site is a place of memory. In the 18th century, the Royall House and Slave Quarters was home to the largest enslaving family in Massachusetts and the enslaved people who made their lavish lifestyle possible. Since 2005, we have re-imagined our mission, programming, and tours to center at least 60 Black women, men, and children held in bondage on the property between 1737 and the start of the American Revolution. Thousands of visitors each year experience educational tours or programs at our site. Our goal is not only to educate about the history of slavery, but also to memorialize the lives of those who were enslaved.
We highlight the life of Belinda Sutton who was enslaved at the site and in 1783 petitioned the Massachusetts legislature for a pension after gaining her freedom. Through her story, we show how Black people, and in particular Black women, have been part of freedom movements since the Revolutionary Era. There is power in amplifying this history. Our job is to empower our communities by uplifting this history and embodying a space for members of our community to use the lessons of the past to imagine a better future. One way we are achieving this goal is through hosting virtual public programs on Black cultural production and the current civil uprisings happening throughout the country.
Our Need
Our preservation carpenter discovered the damage to the Slave Quarters when removing adjacent clapboards for routine maintenance. The building's sill – which supports the weight of the building on its brick foundation – has deteriorated drastically and needs immediate restoration. This situation led us to arrange a closer structural assessment of our site, which revealed a few areas of water damage that could potentially create additional emergencies. The total cost of the required preservation carpentry is estimated at $20,000. We are committed to working with local small businesses in completing the work. As we move forward, we are committed to seeking out companies owned by women or people of color for our restoration projects.
Although our impact is large, our resources are small. We have just two part-time paid positions, and are reliant on a corps of dedicated volunteers and the generosity of our community. This year our income has been significantly reduced by the pandemic, as we are not receiving revenue from group tours or events. We typically budget major preservation projects like this well in advance, and only when funding is secured. We cannot bear the cost of these repairs alone.
Your help will be critical to completing this work as soon as possible and ensuring that the Slave Quarters continues to stand as a center for education on the history and legacies of slavery for the greater Boston community. With your support, we can make sure our buildings are structurally sound to continue hosting virtual programs from our site and to welcome visitors in better days ahead, and well into the future.